Hello my dear beauties,
It's happy holidays, and more specifically, Happy New Year!! Can you believe it's 2014 already? We are the future. I cannot believe how quickly time is flying by.
I am sharing a cute box I received from Influenster - their Maple Voxbox! This is their first Canadian box, and I was lucky enough to be chosen to try it out. t's sooo cute and filled with a ton of goodies. :)
So I'll be really forward and say straight away that I just LOVED this box.
It was filled with the following goodies:
Broadway Nail imPRESS Press-on Manicure -

I am doing a full follow up review on these...overall impression...meh!

Icebreakers Duo in Raspberry - I've tried these in the past...one of my girlfriends religiously eats these, so I knew I was going to love them. I did! I even bought a secondary pack. :)
NYC Big Bold Plumping Lip Gloss - The colour seems too frosty at first, but when you apply this thinly, its a nice shimmery pink. Would go nicely over top of a nice pink shade of lipstick, or subtly on it's own.
NYC Big Bold Curl Mascara - I wasn't a huge fan of this. The brush is to big and bulky...cumbersome, even. I wouldn't repurchase this one
Skinny Cow Dreamy Clusters - 100 calories only? Yes please. These reminded me a bit of Turtles...they definitely hit the spot.
Skinny Cow Milk Chocolate Flavour Heavenly Crisp - tastes like your typical waffer. I wasn't overly keen on these, but can see the appeal for those that like this sort of thing.
Montagne Jeunesse Clay Spa Dead Sea Mud Mask - I went to the Montagne Jeunesse Clay Spa Mask Release party, and I don't have to reapply a mask to tell you that I love these. They help relax...big time. I put

one on when I hop into the tub. It's amazing! :) Face feels as smooth as a babies bottom afterward. :)
All in all, my overall impression of this box is GREAT! Thank you Influenster for sending this to me for my review. I always appreciate the opportunity to try products before purchasing them.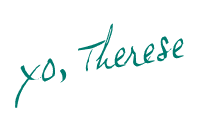 Facebook
:
www.facebook.com/canuckbeautyreviews
Twitter:
@canuckbeauties
Klout:
http://klout.com/CanuckBeauties
Disclaimer:
I received these products complimentary from Influenster for testing purposes