Hello my beauties!

Happy Friday!! Yippee!! :)
Today, I received my May Ipsy bag in the mail...omg, is this month ever amazing! This month, I received SIX products! WOW--Thanks for the extra product, Ipsy and UD! That's quite the deal for the monthly cost! :) The UD product is a brand new product...more to come on that below!
For those that are not aware, Ipsy (formerly MyGlam), is an American owned company founded by the infamous youtuber Michelle Phan. It costs $15 (approximately depending on the conversion rate), and it's a subscription similar to that of a magazine. I have subbed and unsubbed to many beauty boxes, but Ipsy is the only one that I've come back to! The quality is just there!
So, Mays bag was themed as 'Spring Fling'. How cute!
I received the following:
Yaby concealer in Buff

Juice Beauty in Champagne

Nume Finishing Serum

Zoya Nail Polish in Neely

Pacifica Island Vanilla Perfume Roll-on

Urban Decay Moon Dust Eyeshadow in Zodiac (OMG.OMG.OMG!!)
HOLY MOLY this is amazing!!!!
First up is Yaby's concealer in Buff. This is a cream pod concealer...the colour actually matches me quite well. The texture is creamy, but once I blend, it turns into a nice powdery texture. It's interesting. I haven't tried it on my face yet, but I think I am going to like it. We'll see! :)
Next is
Juice Beauty in Champagne - $15
. These products are authentically organic, and they're produced in California. Alicia Silverstone is the spokesperson for this brand...as she is big into the environment, and these are eco friendly. This organic lipstick is the prettiest nude shimmer that I've ever seen! It gives off soo much shine; it's gorgeous!! It contains pomegranate seed oil, kiwi seed oil, goji berry (antioxidant), and agave (healing). The smell of this product is just delicious!! The formula is NOT sticky at all...I would recommend people try this. :)
Nume Finishing Serum - 10 mL. This product is suppose to condition and seal the hair. I will be trying it at a later date. It's claims are as follows:
"This light, greasless, and humidty resistant formula delivers a straight up glossy finish. NuMe Finishing Serum protects your hair from environmental and physical stress, treating split ends and sealing hair with added, brilliant shine. Our advanced formula is made with lightweight silicone's, a vitamin and an anti-oxidant designed to tame fly-aways and frizz"
If these claims are true...this would be my go to product! I will let you all know at a later date! :)
Next we have Zoya Nail Polish in Neely - ($8). It is a gorgeous pastel/minty green colour. It is relatively matte, which is nice, and perfect for spring. I love zoya polishes. They last and provide good coverage. Two things that really matter in polishes. :) Here is a picture of the colour. So pretty!
Pacifica Island Vanilla Perfume Roll-on ($12)- omg...this smell reminds me of being really young. My sister used to wear vanilla as fragrance...it's so lovely...so sweet...but lovely! It's actually pretty subtle once the dry down happens...my hubby will like this one! :)
And lastly, we have my favourite product in the bag,
Urban Decay Moon Dust Eyeshadow in Zodiac
- $20!!!.
This product is a brand new bonus product. I am interested to see if everyone receives it or not. On to the product itself...you must be a sparkle lover (which I am) to love this product. It is jam packed with sparkles...with hues of green and gold...it's gorgeous! The texture is soft. I swatched my arm, and wiped off the product with a tissue, and there is still product on my arm. That means longevity! YAY! I am sooo excited to get this on my eyes. I am going out tonight, so I have an excuse to try it out! :) If you want to buy this shadow, you can get it here: Urban Decay Moondust Eyeshadow Zodiac 0.05 oz
So...I am so impressed by this months bag...oh...the bag. I almost forgot to mention my love for the bag. When I pulled it out of the pink packaging, I was so excited! I love the colours (orange and blues), but I love the design even more. It reminds me of something out of the 70's...I love the 70's!
All in all...amazing bag. Ipsy has really blown this one out of the water! I give it a 6/5!! Honestly, I feel that impressed by this.

THANK YOU IPSY!!!!!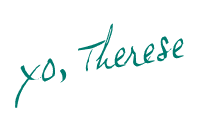 Disclaimer: This post may contain products that were sent for my review. All products are reviewed honestly, and the opinions stated are mine, not the perspective of a company or affiliate.