Hi Beauties,
I thought I would share my Shoppers Drug Mart haul with you. I was pretty happy with my findings. So the deal was...spend $75 on cosmetics and get 20x the points. I wasn't planning on participating in this event, but my husband told me he was running low on deodorant, and voila. Money was automatically spent. lol I can't help myself some times!
I ended up spending $90 with tax...but I think I did fairly well. Here is a pic of everything I received today! I only paid for the Lancome palette, the 24 hour colour tattoo shadows, the old spice for my hubby and the Shiseido cotton pads. Everything else was free!! <3
So I went for the Lancome promo that was on...spend $35 dollars and get a free makeup bag with tons of product. How could I possibly say no to that? So off I went looking to see what struck my eye from Lancome...there was a lot, but what really stuck out to me was the Color Design Liner and Shadow Palette in Teal Fury. OMG...these are sooo beautiful. THe colours are out of this world and soooo pigmented. They slide on like butter!!! I absolutely could not resist these. They have two matte shades and three shimmers. Seeing as teal is my favourite colour, there was absolutely no denying myself this palette. It needed to be a part of my collection! .....Just STUNNING!!! :D
Color Design Liner and Shadow Palette - Teal Fury
After trying these shadows at home, I noted that one shadow (the grey, matte colour in the middle of the palette) had some of the worst colour pay off that I've encountered in a really long time. It's labelled by Lancome to be used in the crease, but this barely deposits on my eye at all. I tried using many tools to apply and nothing. This particular shadow is terrible. I love the rest, but this was a little dissatisfying. I often come across matte shadows that have bad colour pay off and wonder why that happens. Lancome should work on that one...
The packaging is quite cute and sleek. It contains a mirror which is great for travel. I appreciate anything that has a mirror in it! :P
All in all, I give this palette a 4/5, as the crease shadow was seriously lacking, but the other colours are SOOO beautiful and pigmented! You can purchase this product at Sephora for $54:
So, because I spent $35+ on Lancome, I was given the GWP. It's so cute! I just love the makeup bag. It's nice and wide so it can fit a ton of stuff in it. The only downfall is the white in the bag. I hate white on any makeup bag...it gets dirty so quickly.
:(
Anyways, what comes inside the bag (left to right):
Rénergie Lift Multi-Action (15 g)

Juicy tube - Miracle (10 mL)

Visionnaire (7 mL)

Hypnose Star Mascara (4 mL)

Bi-Facial Double Action Eye Makeup Remover (50 mL)

Color Design Sensational Effects Eye Shadow in Pink Pearls (matte), Lavender Girl (shimmer), Zip Me Up (metallic), and Pink Zinc (metallic), totalling 3.6 g.
Next up, we have Maybelline's 24 Hour Color Tattoo Metal (4 g) in colours: 40 Tenacious Teal and 55 Linked in Pink. I needed to spend $12 to get to $75, and these were what struck my interest from the cheaper aisle. I am actually really impressed with these products. For being so inexpensive, I didn't expect the creamy texture that comes out of the container. I tried the tester and it was extremely thick...they clearly need new testers in the store. I expect they will dry out this way too. I'll just need to be sure to tighten that lid as much as possible.
As for longevity, I have had these on my eyes for 12 hours are I did not receive any creasing or smudging. I would say they're very true to their name, given the hours on my eyes. I did not even use a primer prior to applying.
I really like these...super impressed. The blend well too, as they don't dry immediately...it takes about 45 seconds or so, and because they formula is thick (but still creamy), the product doesn't crease. I would definitely repurchase these. Great quality for such a cheap price.
Anyways, that's my SDM Haul from this weekends 20x the points! :) Did you participate in this event and if so, what did you buy? I love seeing peoples SDM Hauls!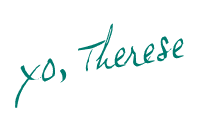 Disclaimer: This post may contain products that were sent for my review. All products are reviewed honestly, and the opinions stated are mine, not the perspective of a company or affiliate.