Hello beauties!
Today I am sharing Smashboxes newest Palette Heatwave with you. This palette is filled with a 10 beautiful earth toned colours...perfect for both a classic or dramatic look, and includes a double sided brush! This eyeshadow is of superb quality..it's very creamy and sooo soft! The shadows ca be used both wet and dry. There is one colour in this palette that differs from the rest in regards to pigmentation. It's the blue shade in the second row, smack dab in the middle. While the colour itself is stunning, it's not as smooth as the rest of the shadows and would need a bit of layering for application. 9/10 shadows isn't so bad. The packaging is nice and sleek and has a full sized mirror on the inside. Overall, I give this product 4.5 out of 5 stars. The quality is awesome for most of the shadows and the value vs price is awesome. Great Palette!
Here are some images:
Smashbox Heatwave Eyeshadow Palette
Smashbox Heatwave Eyeshadow Swatches
This palette can be purchased through Sephora for $54 Canadian here: Smashbox Heat Wave Eye Shadow Palette
.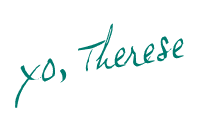 Disclaimer: This post may contain products that were sent for my review. All products are reviewed honestly, and the opinions stated are mine, not the perspective of a company or affiliate.