Hello, Beauties!
Today I am quickly sharing a new Nail Polish line from Avon with you--Urban Splatter. I was soooo impressed by these...they're so innovative!
This new line has 6 shades: Blue Vandalism, Urban Green, Blackout, Purple Graffiti, Underground Yellow, and Pink Splatter. Shown above are Underground Yellow, Pink Splatter, Urban Green and Blue Vandalism. These are sheer colours, with matte black and white flecks in them. There is a bunch of circular shapes and these black sticks...they looks sooo cool and remind me of graffit!! All above are worn alone, but these could be really cool looking over top of any shade.
These are only $6.99 for 12 mL, and will be available in September. Love them!!!
What do you think?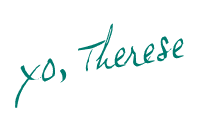 Disclaimer: This post may contain products that were sent for my review. All products are reviewed honestly, and the opinions stated are mine, not the perspective of a company or affiliate.